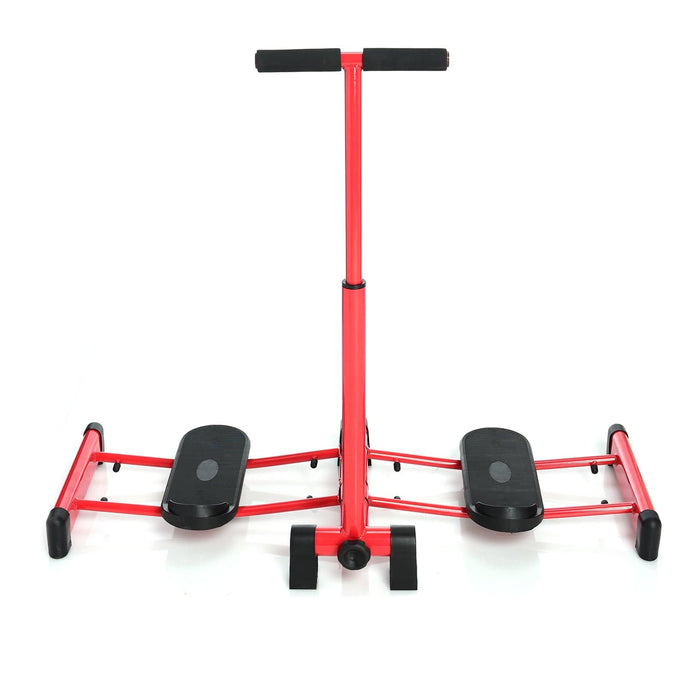 At-Home Leg Toner Workout Machine
Sold out
Original price
$140.00 USD
-
Original price
$140.00 USD
$140.00 USD
-
$140.00 USD
Current price
$140.00 USD
Shiping Rates

Domestic Shipping Rates (within the United States)

Ground Shipping is FREE on all U.S. orders over $100*

Ground Shipping is $15 on all U.S. orders under $100*

Expedited Shipping is $25

International Shipping Rates 

Flat International Shipping fee of $50

Payment Method

We accept all major credit cards, online store credit, Amazon Pay and Apple Pay.
This leg toner workout machine helps strengthen and tone your inner and outer thighs, hips, buttocks, and core muscles. It can be used standing or sitting with a curved track and lateral gliding motion and adjustable height. Easy to set up and easy to use!
INCLUDES
Medic Therapeutics At-Home Leg Toner Workout Machine Choice of Color
Manual 
FEATURES
Easy to Use & Set-Up: The leg toner's height can be easily adjusted making it perfect for everyone in the household to use.
Fast, Fun & Effective workout for inner thighs, outer thighs, hips, buttock and core muscles all from the comfort of your home.
Ideal for All Fitness Levels: This exclusive Medic Therapeutics product can be used standing or sitting making it ideal for all fitness levels. The gliding motion provides a low impact way to tone muscles and increase your heart rate. 
Strengthens and Tones your: - Inner Thighs- Outer Thighs - Hips - Buttocks- Core Muscles
DETAILS
Use Standing or Sitting
Supports up to 350lbs (For weights > 350lbs use while sitting)
Curved Track
Lateral Gliding Motion
Choice of Color
Easy to Use
Setup in 3 easy steps
Adjustable Height - 3 settings for height for the handles: 34.5", 36", 37.5"
41" wide at the base
Weight:14lbs.
DISCLAIMER
Prop 65 warning label is affixed to this product as a precautionary measure. NON MEDICAL USE. In the event of pain or dizziness, stop using this Leg Toner. With every use, ensure all components are tightly connected and that platforms are on rails on every occasion this unit is used. Do not try to adjust the height when standing on the Leg Toner. If your weight exceeds 350lbs, use the product sitting down. Keep out of reach of children at all times. Keep out of reach of children and supervise children under the age of eighteen (18) at all times if the minor is utilizing the Leg Toner. Do not allow the user to place this item in his/her mouth at any time. No child or minor should ever be left unattended with any of these items, as small parts may become loose and pose a choking hazard.